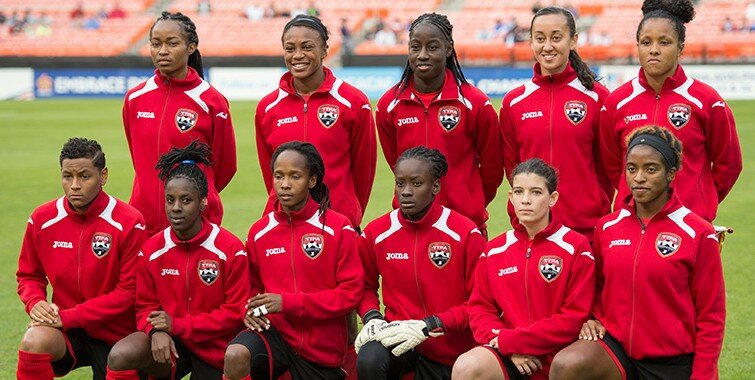 2010 CAC Games
T&T women's basketball team's hope of capturing a medal at the 2010 Central American and Caribbean (CAC) Games, received a big blow as it suffered a surprise 12-point defeat at the hands of the US Virgin Islands in the first match of the tournament at Arquelio Torres Ramirez Coliseum in San German, yesterday.
The twin-island women who placed fourth at the recently concluded Centrobasket Championships, were expected to come away with the win. However a poor shooting display coupled with 29 turnovers helped their opponents to come away with a 71-59 win. The soca land team started well going on a 7-0 run early in the first quarter. However, the Virgin islands team responded with a 13-0 run, before the period ended 16-11. The second quarter was not much different as US Virgin islands outscored its opponents 18-12 to hold a 34-23 advantage at the half.
T&T had its best quarter in the third as it went on an 8-0 run, outscoring its opponents 19-17, cutting the lead to single digits, 51-42. This was the closest the twin island women came as the Virgin Islands team finished the fourth quarter strongly scoring 20 points to T&T 17 and in the process was able to seal the win.
Yanique Javois with a game-high 21 points and Natalie Day 17 led the winners, while Sharmion Selman 12, Jowan Ortega, Rhonda John-Davis, Tiffani Williams and Tricia Liverpool all had eight for T&T. T&T's next game is against top seed Puerto Rico and the twin-island women will need to pull off an upset win to stand a chance of reaching the semifinals.
Results
US Virgin Islands def T&T 71-59